Barossa Discovery Tasting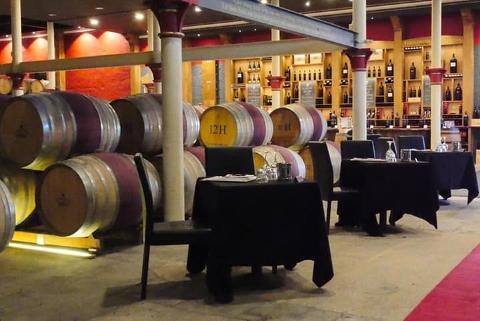 Duration: 25 Minutes (approx.)
Location: Tanunda, South Australia
Taste a selection of five wines from 'The Château' Single Vineyard and 'The Heritage Release' series of wines. Château Tanunda is known as 'The Château' in the Barossa out of respect for its history spanning three centuries. The Château Single Vineyard series of wines are from mature vines and are made with exceptional attention to detail.
The Château wines are worthy of comparison to any of the world's great single-vineyard wines and are delicious, distinctive and elegant expressions of their vineyards. The Château Tanunda Heritage wines are inspired by The Château's rich history and are exclusively available to our wine club and direct customers at Cellar Door and online.
A sample menu could include:
THE CHÂTEAU SINGLE VINEYARD EDEN VALLEY CHARDONNAY - $40
THE CHÂTEAU SINGLE VINEYARD GRENACHE - $40
'OLD COOPERAGE' CABERNET FRANC- $35
'HERITAGE RELEASE' OLD VINE SHIRAZ -$35
THE CHÂTEAU SINGLE VINEYARD 'BETHANIAN' SHIRAZ - $40
This tasting fee is redeemable on bottle purchases of $50+ to wine club members (Mailing Club, Loyalty Club and Everest club) made on the day of the tasting. Redemption is per person per sale on the day of your tasting.